Parade * Festival * Teen Summit • Gospel Explosion
""Darkness cannot drive out darkness: only light can do that. Hate cannot drive out hate: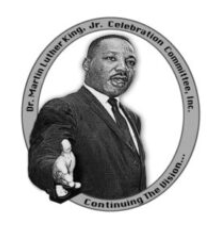 About Dr. MLK Celebration Committee
The Dr. Martin Luther King, Jr. Celebration Committee, Inc. (MLKCC), a Florida-based, volunteer-run, 501(c) 3, non-profit organization was established in 2003. It is the only organization in Broward County that is dedicated solely to the promotion of Dr. King's legacy. The mission of MLKCC is to continue the ideals and vision of Dr. King through celebration, education and advocacy.